Richmond, British Columbia, is a thriving community that welcomes tourists and new residents. This picturesque multicultural city is working toward Canada's dream of cultural harmony. The relaxed pace of the people and close access to nature helps relieve everyday stresses. The region has pleasantly mild weather without extremes and fresh, clean air to breathe.
Why Do People Move to Richmond?
Canadian Living voted Richmond as the healthiest city in Canada. In Richmond, residents of this coastal city enjoy a life expectancy of 83.4 years. Locals are passionate about physical fitness and healthy living.
With so much for residents and visitors to see and do, convenient access is available by walking, wheelchair, vehicles, and public transit. People love to live here and visit for: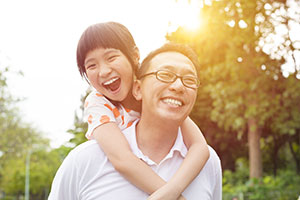 Medical services.
Entertainment.
Cuisine.
Popular landmarks.
Cultural diversity.
Landscape.
Shopping.
Access to Quality Health Care Services
Being able to get quality care from medical specialists for regular visits and emergencies is crucial for living a high-quality lifestyle. Citizens of Richmond have access to medical services for everyday concerns and emergencies.
Dental care providers in Richmond offer services for general and cosmetic dentistry. The Richmond hospital provides care for residents of Richmond, Delta, and people using the BC ferry system and Vancouver International Airport. A broad range of hospital services is available for people in need, including emergency and ambulatory services.
Whatever health concern you need care for, you'll find the right medical practitioner in Richmond. There are services available for all life stages, including infants, kids, adults, and seniors.
The Tastes of Richmond's Succulent Cuisine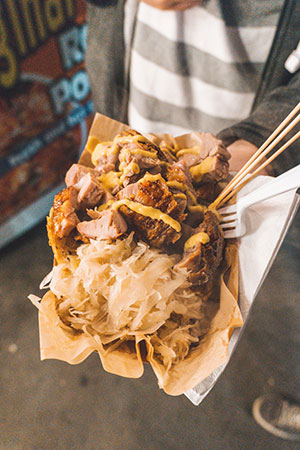 Celebrate with locals and tourists in Richmond for memorable evenings with friends and loved ones. A large part of a night out is tasting the city's exceptional array of tasty cuisine. Popular destinations include:
Richmond Night Market: Eat to your heart's content at over 100 food stalls and over 250 vendors in the Richmond Night Market. Your taste buds are in for a treat! Try authentic Asian snacks and street food, including grilled squid, dragon's beard candy, ice cream sandwiches, mango desserts, bubble waffles, tornado potatoes, and giant fried chicken steaks.
Fisherman's Wharf: A beautiful river scene awaits you by the pier at Fisherman's Wharf, offering of fresh and delicious fish direct from the anglers who caught them. Shrimp is available all year, and others are seasonal such as tuna, salmon, and halibut.
Wineries and breweries: Enjoy a few sips of Richmond's excellent wines and craft beers. Take a winery tour at Lulu Island Winery for a sample of fruity and specialty ice wines. Go on a guided tour at Monkey 9 Brewing, where you can try their craft beers.
Fun at Richmond's Exciting Attractions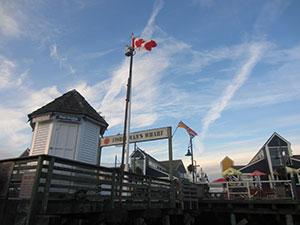 There is so much to do for fun in Richmond. Whether you're a visitor or resident, you have ample opportunities to take part in the exciting events in and around the city. Richmond has nature tours, musical entertainment, and galleries for you to discover. The most popular attractions include:
Whale-watching tours: Go on a zodiac boat adventure to see humpback whales and orcas.
Recreational trails: Take a bike tour around Richmond's perimeter, or enjoy a leisurely walk along scenic off-road paths surrounded by nature.
Play sports: Compete at over 100 tournament fields.
Cinema: Watch a larger than life IMAX movie at the Riverport Sports and Entertainment Complex.
Richmond Nature Park: Wheelchair accessible trails provide opportunities to view wildlife, including owls and migratory birds, in their natural environment.
Richmond Olympic Oval: Exercise at this multi-service fitness centre providing access for all, including wheelchair athletes.
Some attractions are free, and others have a fee for entry and participation. Free admittance is available at:
Minoru Park: Stroll along walking routes to see waterfalls, ponds, and floral displays.
Britannia Shipyards National Historic Site: See living history demonstrations at this eight-acre site along the Fraser River.
Terra Nova Adventure Play Environment: Have fun with the whole family while reconnecting with nature.
There's excitement for everybody to enjoy. Vancouver is a short drive away so you can watch the Vancouver Canucks play at the Rogers Arena.
Shopping Adventures in Richmond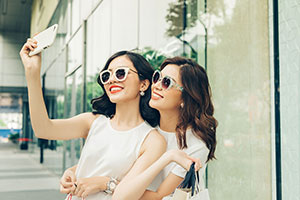 Fun shopping awaits you at many retailers in Richmond. Find unique items and designer brands at outlet centres and malls in the region. The most popular places to shop are:
Steveston Village: Buy boutique items and handmade gifts made by artisans.
McArthurGlen Designer Outlet Vancouver Airport: Shop for brand names like Coach and Armani at discounted prices.
CF Richmond Centre and Lansdowne Centre Malls: Shop at Apple, Sephora, Best Buy, and more global retailers.
We Hope You Love Richmond, Too!
Richmond has everything you need to live a happy lifestyle. It offers amenities to families, singles, and seniors. People in need of extra care can access community services, including support groups, seniors and retirement groups, police, municipal, and government services. Visit us to see why we love Richmond.