Your Cosmetic Dentist Richmond, BC
---
Our Cosmetic Dentistry Procedures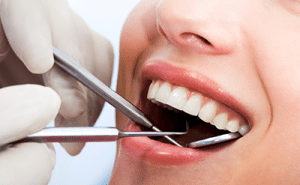 Cosmetic dentistry has taken great strides, creating advances and procedural developments that provide patients with a vast assortment of options designed to transform the overall appearance of less-than-perfect smiles into beautiful ones. Each of the cosmetic procedures that we offer has a specific purpose in mind and a unique process that must be completed.
Some of our cosmetic procedures are designed to whiten yellowing teeth or minimize the appearance of discoloration and food stains, while others are intended to re-align the teeth, eliminate dental decay and repair the damaged tooth, replace missing teeth, or strengthen damaged teeth. Together, all of these cosmetic procedures can completely transform the look of a patient's mouth to a more pleasing appearance.
Our cosmetic services include:
Teeth Whitening – a cosmetic treatment that uses a special bleaching agent to whiten the coloration of tooth enamel
Invisalign® – an orthodontic treatment that uses clear aligner trays to straighten the teeth
Smile Makeovers – a complete transformation of the appearance of a patient's smile
Dental Crowns – a cosmetic process that covers a severely damaged tooth with a synthetic cap (crown) to protect it and restore functionality to the tooth
Dental Bridges – the use of a fake tooth attached by two crowns on adjacent teeth to replace a missing tooth
Veneers
Veneers are cosmetic shells bonded to the front of teeth, creating a facade that also protects your smile. Our dentists use porcelain veneers, perfectly shaded to match the colour of your real teeth to create a set of natural, perfect pearly whites.
Veneers are used to correct badly worn, chipped, stained or crooked teeth in the front of the mouth. Usually a two-step process, our dentist will first remove part of your existing tooth to make room for the Veneer, essentially making the procedure irreversible. Eventually after a few years, veneers do require some maintenance to look their best. Talk to us to find out if they are right for you.

Whitening
Our clinic offers both in-office custom formulated whitening solutions and at-home whitening trays by Poladay. Brighten your smile safely in just one visit, or over time on your own schedule.
In-office whitening lasts about 90 minutes and whitens stained teeth up to 7 shades, instantly. Take-home whitening with custom trays takes about 30 minutes each day and whitens your teeth several shades in under 2 weeks.
But remember that whitening treatments only work as long as you are practicing good dental habits and are mindful of stain-causing liquids like red wine, coffee and dark colas.

Smile Makeovers
Dental science has advanced to the point where our team is able to give almost anyone a movie star smile, regardless of the state of their teeth. We use a combination of procedures to straighten, whiten, and fix chipped or decaying teeth which may have been considered beyond repair.
From veneers to dental implants, we use the very best state-of-the-art dental technology to turn your smile around, improving your bite, oral health and overall confidence at the same time. Talk to our dentists about a customized treatment plan that will help you realize the true potential of a wonderful smile.

BOTOX
We offer Botox at our clinic. Ask our Dentists for more information today!