Your 'Dentist Near Me' Is Accepting New Patients
Welcome to Coppersmith Dental Centre. We are your 'dentist near me' welcoming you to a relationship-based dental clinic that focuses on patient comfort. Our relationships with patients, staff, providers, and the community allow us to provide high-quality care. We offer a full range of dental care services, including preventive, orthodontic, restorative, and cosmetic procedures.
We have partnered with PayBright to make your 'dentist near me' more accessible than ever
PayBright is a Canadian company that has been financing medical procedures for 10 years. Whichever kind of cosmetic treatment your teen needs, PayBright can help make it more attainable by offering reasonable monthly payments.
Click on the image to learn more, or to apply now.
What Should a New Patient Expect During a First Visit at Their 'Dentist Near Me'?
When you arrive for your appointment at Coppersmith Dental, you'll provide your medical history if you haven't already done so. You can grab a cup of coffee or tea and sit and relax. Plan for a 60- to 90-minute appointment where you will spend some time with the hygienist, who will take some time to get to know you. Your hygienist will take X-rays and photos of your mouth to keep for our records and will make sure you are comfortable. Part of the experience we offer is a neck pillow for extra comfort, paraffin hand treatments, and other extras, such as a blanket.
When your dentist sees you, your hygienist will introduce you and explain your reason for visiting. Your hygienist will make sure to include any relevant medical information and tell the dentist about any concerns you have. Once the dentist visits and checks your teeth, your hygienist will complete your cleaning.
Every New Patient Starts With a General Checkup
New patient checkups are an essential part of the oral care we provide. Even if you have a specific reason for coming in, such as veneers or braces, as a new patient, the dentist will want to see you for a checkup first. We want to make sure that your mouth is healthy. This initial appointment will also allow the dentist to get to know you and find out more about your expectations and concerns. Providing an initial general exam also allows your dentist to make sure no other hidden issues need to be addressed.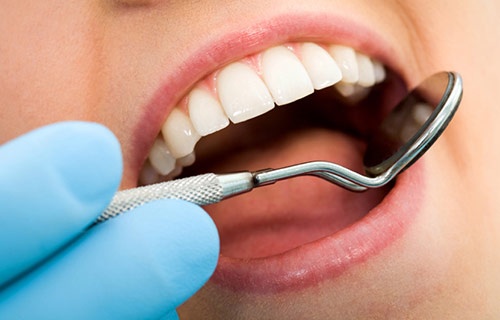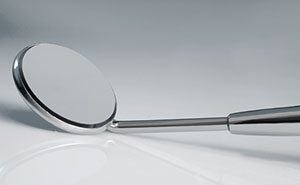 Regular Checkups Are the Key to a Healthy Mouth
Your dental checkups are important and vital to a healthy mouth. You should visit your dentist every six months for regular checkups.
We offer a spa-like experience with plenty of extra amenities that you don't get at other dental clinics. Our staff works to make you as comfortable as possible so that you'll enjoy your appointments at Coppersmith Dental. We will set you up with headphones if you want them and set the TV to a channel you want to watch to help make your time here enjoyable.
We Offer a Full Range of Dental Services
From regular cleanings and fillings to preventive dentistry, you can get what you need for a healthy mouth at Coppersmith Dental Centre. We also provide cosmetic dentistry services, including crowns and bridges, dental implants, braces, and veneers.
We Direct-Bill Insurance Companies
To make your entire experience a streamlined and stress-free one, we will directly bill your insurance company for your appointment. If you come in for a procedure that is not covered by insurance, we will also work with you to find a way to make it as affordable as possible. We partner with PayBright to help with financing so that you can pay over time. An affordable payment plan means that any dental procedure, whether it's a medical necessity or a cosmetic procedure, is attainable.
Call to schedule your first appointment with a 'dentist near me' at Coppersmith Dental Centre today. We are located at 11380 Steveston Highway #155 in Richmond, British Columbia. Find out how we treat every one of our patients like family. From the staff at the front desk to the skilled and knowledgeable hygienists and support staff, every member of our staff gets the training needed to make sure you have the best experience possible.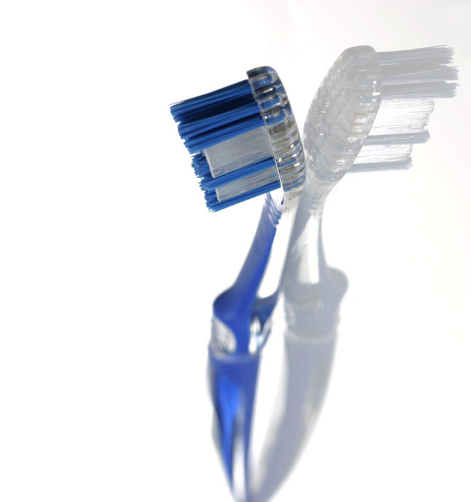 Get to know the Staff at a 'Dentist Near Me'
The staff at Coppersmith Dental Centre receives extra training to make sure they know how to perform the latest techniques. We also make sure everyone has the skills to provide the best possible care and service. We take the time to learn about your needs and find out what your dental goals are to provide for your complete dental health.
The hygienists at the practice are the backbone of the clinic. They know that their relationship with their patients is the key to making every experience a good one. The goal at Coppersmith Dental is for you, the patient, to always have the same hygienist every time you come. We have some patients that have been treated by us for more than 15 years. This longevity allows you to build a relationship and trust with our team, and it means you will have a pleasant experience during every appointment.
When you walk into Coppersmith Dental Centre for your appointment, the atmosphere feels like home. Even the relationships between staff add to the overall experience. Everyone feels like family, and this feeling is imparted upon the patients who feel like they are part of the family as well.
Book An Appointment With Your Local Dentist In Coppersmith Corner