Contact Your Ironwood Dentist in Richmond, BC
Contact Info
Coppersmith Dental
11380 Steveston Hwy #155,
Richmond, BC
V7A 5J5
Phone: (604) 274-5262
Fax: (604) 274-5212
Please note that the reviews link shown will take you to an independent third-party website not endorsed by or affiliated with our dental practice.
General Inquiries
Use this form to send us a message with your questions or comments.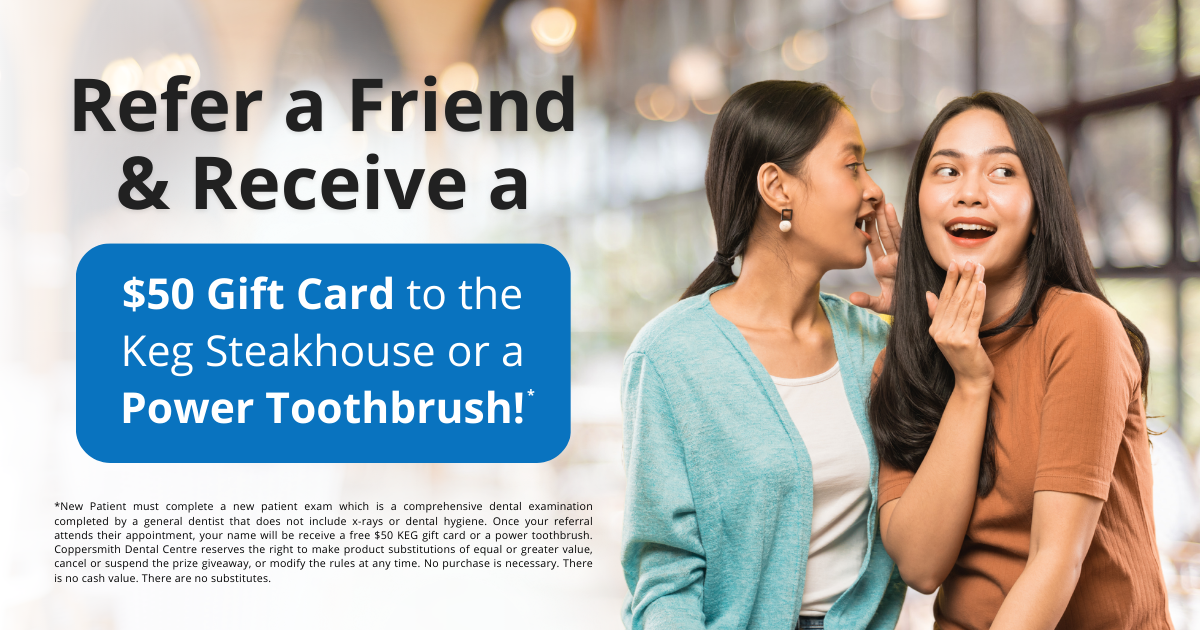 We Are Your Ironwood Dentist
Coppersmith Dental Centre is your conveniently located Ironwood dentist in Richmond, BC, offering a wide range of services to help you improve and maintain your oral health.
Our clinic is easy to find and it offers all the necessary amenities to make your visit as pleasant as possible. There is ample parking space available, and our clinic is located in the vicinity of stores, banks, and restaurants.
If you are bringing your child or other family members over for their appointment, you can run your errands while you wait for them.
Your Ironwood Dentist Offers Extended Clinic Hours
We also offer extended clinic hours for your convenience. Our clinic is open in the evenings and on Saturdays to help you book an appointment that suits your schedule.
Whether you are a busy professional or a parent of a school-aged child, our extended clinic hours and our staff will help you book your appointment at the right time for you.
Request an appointment online today and our staff will be more than happy to help you find the next appointment that suits your scheduling needs!
Welcome to Our Dental Family!
Your Ironwood dentist and our staff here at Coppersmith Dental Centre will like to welcome you into our growing dental family. We look forward to helping you achieve your goals!