General Dentistry at your Local Dentist Richmond
---
Our General Dentistry Services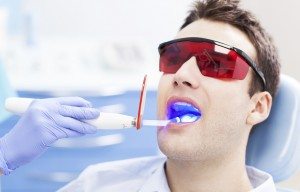 General dentistry includes both preventative and restorative procedures intended to avoid tooth decay, improve bite functionality, and enhance overall oral health.This field of dentistry makes use of many different procedures and pieces of equipment for the purposes of restoring the strength and appearance of the teeth as closely as possible.
The general dentistry procedures our office provides include:
Restorations – procedures involving the use of bonding, onlays, and inlays that are designed to repair existing damage to the teeth
Fillings – used to repair teeth that have had decay removed
Surgical Root Canals – dental procedures that repair badly decayed teeth involving infected roots and often requiring the use of dental crowns to restore the strength of the tooth while protecting it from damage
This patient had a history of jaw pain and discomfort in her muscles over the years. Dr Kamani prepared her teeth for crowns and then spent time working on her bite to achieve a better relationship between her top and bottom teeth. Our patient loves her new smile and couldn't be happier with the way she feels!
Crown and Bridge
Crowns and most bridges are cosmetic prosthetics fixed to your teeth. Crowns are typically used by our dentist to cap or cover a damaged tooth, or to repair and protect an existing tooth. Bridges are commonly used to fill a large gap or a space between teeth. A bridge is often an alternative to a dental implant or orthodontic work, for which many insurance plans will offer partial coverage.
We use porcelain or gold to craft both crowns and bridges, bonding them to your teeth and carefully matching the colour to the rest of your smile. Crowns and bridges make your teeth more attractive, improve your bite and protect your smile all at the same time.
Root Canal Therapy
A root canal is typically required when a tooth is cracked or damaged by physical force, or in the case of a deep cavity. Our dentist carefully removes the thread-like tooth pulp; tissue that is found in the centre of the damaged tooth. Once the pulp is removed, we clean and fill the tooth.
In the past, infected or diseased pulp would require the removal of a damaged tooth. But these days, we can repair and restore damaged teeth more easily than ever. A root canal treatment often results from an untreated cavity and is more complicated than a standard filling. If left untreated, infected tooth pulp can lead to abscess teeth and damage the surrounding bone.
Don't leave your cavities untreated of you could end up needing this procedure.
Fillings
One of the most common dental procedures is the standard filling. When a tooth begins to decay, a cavity forms. Our dentists will remove the damaged part of the tooth, cleaning and filling the resulting hole with composite (plastic) resin. You may also choose a porcelain or gold inlay. The exact material used varies based on the size of the filling, your budget and other factors such as allergies.
Getting your teeth cleaned at least every 6 months, brushing and flossing regularly and avoiding too much sugar will help keep your smile cavity-free. But also remember that over time, your fillings might wear down and need to be replaced.

Occlusal/Bite Analysis
Good jaw alignment is essential to good dental and good general health. Incorrect jaw alignment, or malocclusion, can affect personal appearance, eating, comfort and even breathing. Occlusion and bite analysis helps to determine your jaw alignment and improve your bite with custom mouth guards, crowns or orthodontics.
Improving your bite can reduce clicking or locking jaw, snoring, grinding and other troublesome symptoms of malocclusion. Migraines and headaches are also often caused by a poorly aligned jaw, and our dentists are often able to drastically improve your quality of life by improving your bite.
It is also worth mentioning that 8 out of 10 chronic migraine sufferers are able to reduce their symptoms with a better bite. Now that is something to chew on.
Dental Hygiene Preventative Care
Our highly skilled dental hygienists at coppersmith dental both have well over 20 years of experience in dentistry. Barb and Natalie will do an in depth assessment of your gums and surrounding tissue to determine your individual risk of developing periodontal/gum disease.
Certain tools they use will help guide your treatment to help ensure that you keep your teeth for your lifetime. There are many ways to care for your gums. Come and visit them for your individualized dental hygiene program and lets keep your gums around your teeth in tip top shape!