Mudderella Was A Success!
Your entire team at Coppersmith dental did the Mudderella adventure race in Whistler on the weekend, and it was a blast. We had 15 ladies on our team, the MUDDY SMILES, made up of staff, patients of the practice, and friends.
So How Tough Was It?
We pushed through 10km of mud, slop, rain, sun, and 13 different obstacles challenging us ever step of the way. We worked as a team to get each other through the entire race, and finished together, as a team.
We spent an unexpected amount if time on the mountain as a bear was on the course and we had to be delayed until she decided to move on!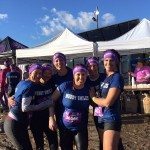 The obstacles tested our physical strength and the steep mountain terrain, as well as the duration, challenged us mentally.
The last obstacle in the race was climbing up a web onto a platform, then sliding down into a pool of FREEZING cold water where you are completely submerged. A shock to the system to say the least.
We were all so cold that that we forgot to get out free beer that we had earned… Janice thinks they should have passed out hot buttered rum!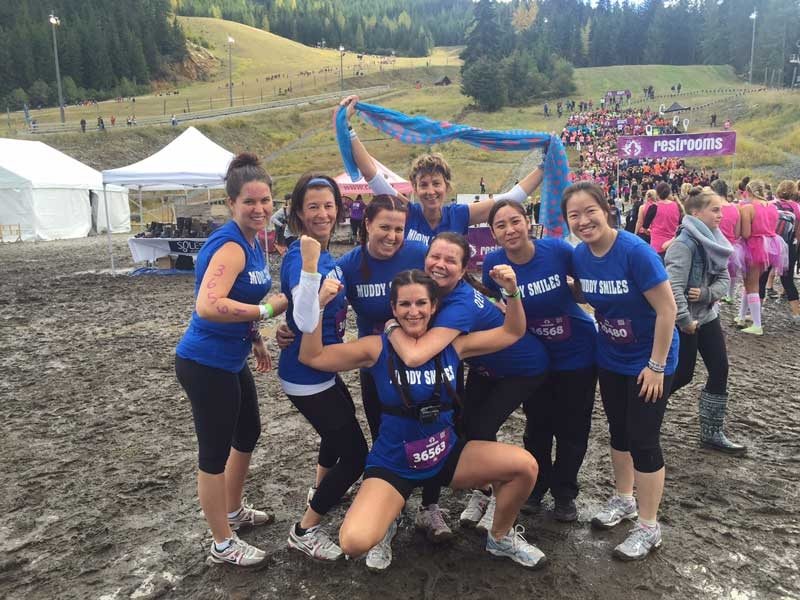 So What's The Verdict?
Fun was had by all. It was great to train as an office. Getting outside and enjoying what this city we live in has to offer was half of the fun… Whistler was the best venue.
Until next year, everyone!